News to Use
Your Guide to Returning to Transit Safely
June 9, 2020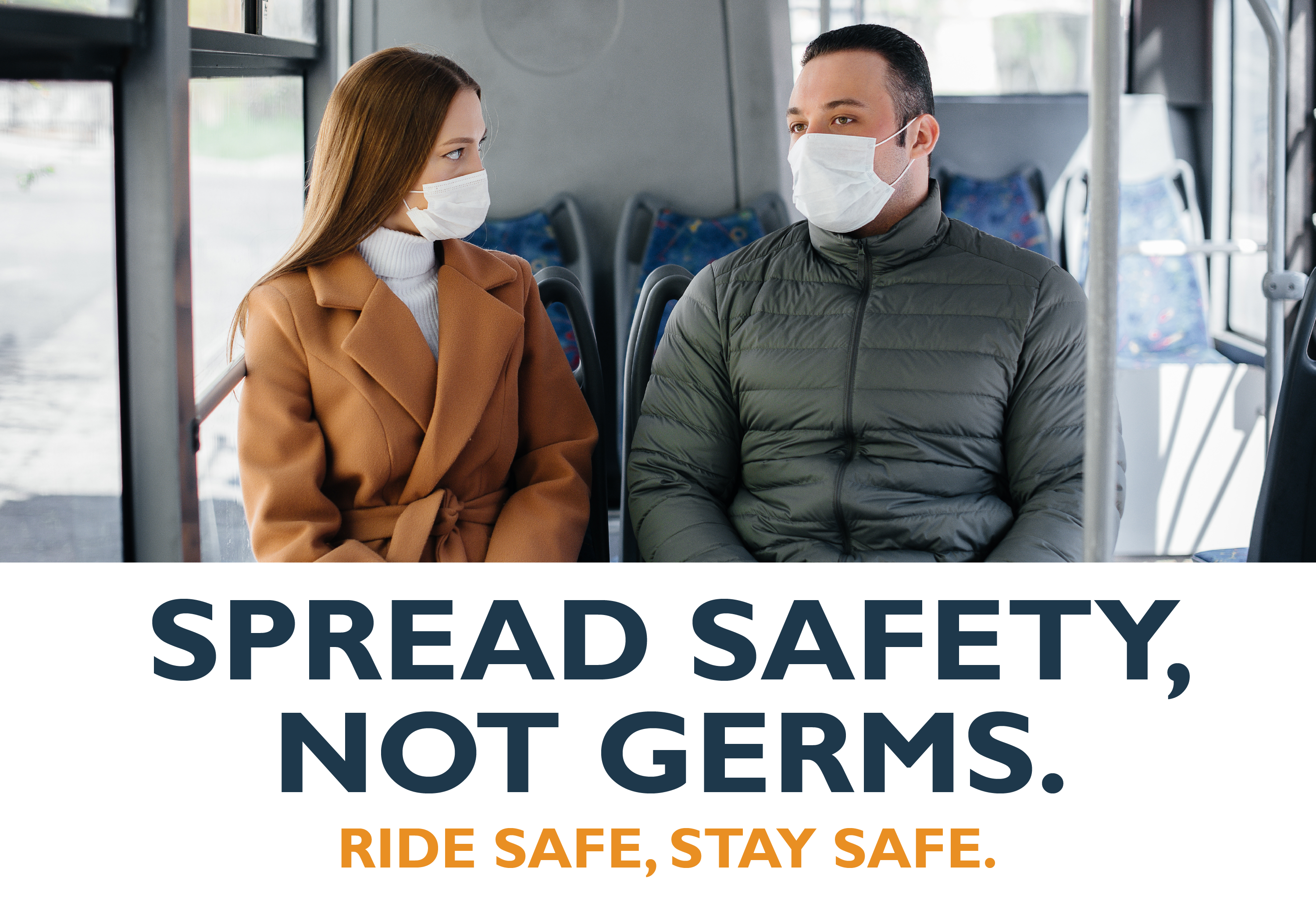 Commute with confidence and #RideDCTA! As businesses in North Texas continue to reopen during COVID-19, were here to help move you forward safely. We're taking the necessary precautions to make sure our vehicles are safe and clean for passengers so that when you're ready, you can ride safely on transit you can trust.
[YUMPU epaper_id=64541972 width="512″ height="384″]
Stay Connected with the New Schedules
We understand our recent service changes may not be to the service level that fits every rider's need, but we are working diligently to make sure service is as safe as possible for the communities we serve. To view all updated maps and schedules, visit DCTA.net/schedulechanges. Below is an overview of the January 11, 2021 service changes.
Denton Connect Bus Routes and Lewisville Connect Bus Routes.
UNT Campus Shuttle schedules will be updated to optimize run times and on-time performance.
Stop names at the DDTC have been slightly modified. The routes stopping at each of these stops are subject to change each schedule change, but the locations will remain the same.
Stop names at the UNT Union and UNT Fouts Field have been slightly modified.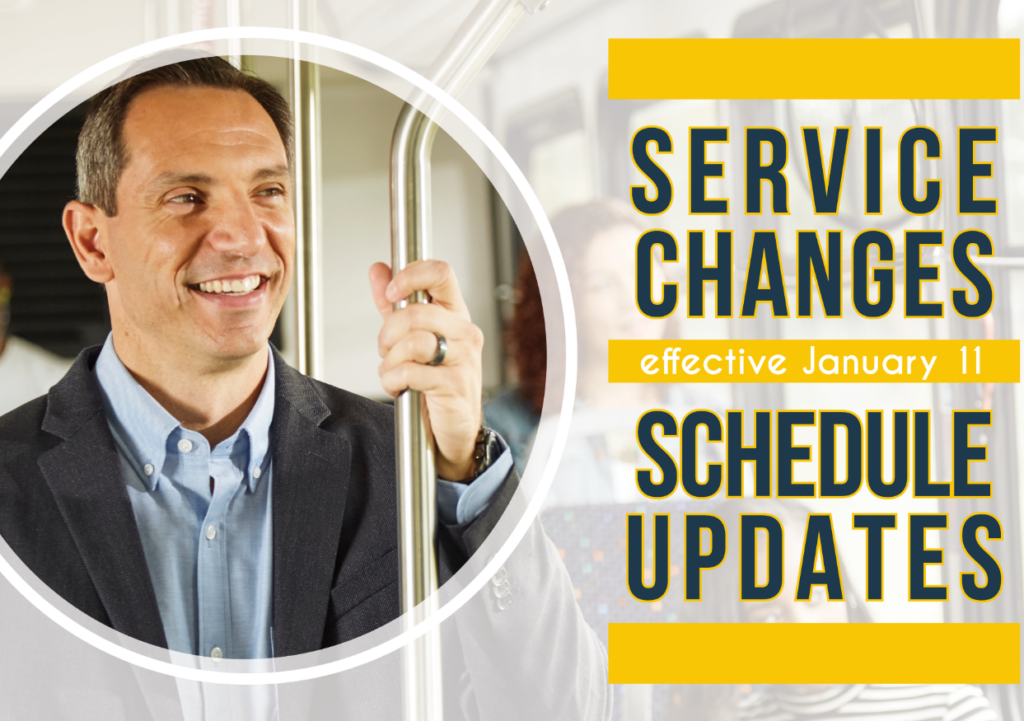 What We're Doing to Keep You Safe
We've worked diligently during COVID-19 to keep our passengers and employees healthy and ensure a safe commute for our riders. We encourage passengers to maintain the recommended social distancing of six feet and wear a face covering when onboard DCTA vehicles. We even recently installed automated hand sanitizer dispensers on all our buses and in all our facilities. Read more about our enhanced cleaning measures below that help keep you safe!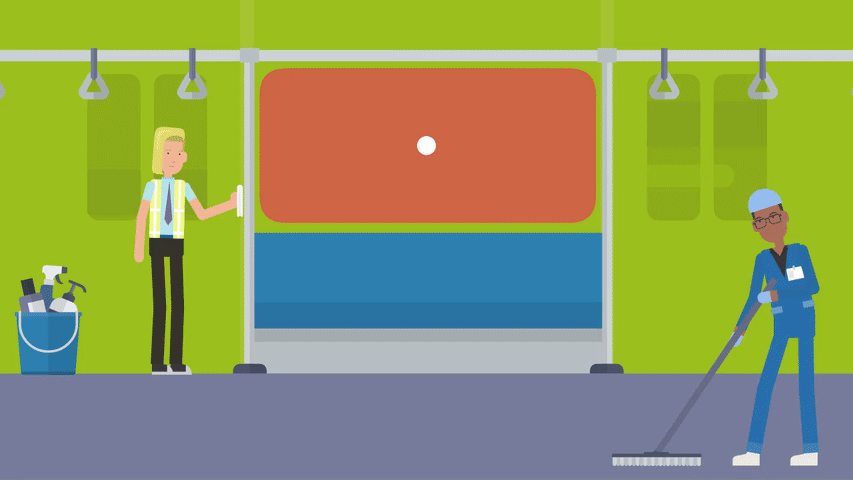 All buses and trains are receiving additional cleanings using a medical-grade disinfecting cleaner as well as a daily spray down using a broad-spectrum disinfectant that is effective against a range of microorganisms for an extended period of time.
Additional cleaning (using medical-grade disinfectant) is being placed on high-touch areas such as door handles, crew rooms, countertops, driver consoles and steering wheels.
Clear vinyl protection barriers are installed on each bus to provide separation between the operator and boarding passengers/fare box.
Check out some of our rock star staff working hard to keep our vehicles clean below!
That medical-grade disinfecting cleaner I mentioned earlier? Take a look at it in action!
How to Stay Safe Onboard DCTA
Though we are taking extra cleaning precautions, we recommend our passengers stay vigilant when protecting themselves from germs. Help us prevent the spread of coronavirus and other flu-like illnesses on our buses and trains by following the recommended tips from the Center for Disease Control and Prevention (CDC) in the video below.
Other Ways to Stay Safe When You #RideDCTA
The safety of our passengers and employees is our number one priority, which is why we've worked so hard to ensure our vehicles are clean! Practicing proper safety techniques will not only prevent you from spreading germs, it will also keep you safe in many other ways! Some other ways you can stay safe when you #RideDCTA include:
Having your payment method ready to show the driver to limit exposure time
Utilize GoPass® for contactless payment options
Utilize the touchless hand sanitizer dispensers onboard all buses
Waiting for others to disembark before boarding and of course
Wearing a face covering, maintain social distancing and washing your hands frequently
Learn other ways to distance and stay safe by reading our blog below!
I hope this has provided some insight into how we are protecting passengers during the COVID-19 pandemic. We've enjoyed seeing more passengers hop on board– we missed you! To learn more about what DCTA is doing in response to COVID-19, visit RideDCTA.net.
Have you taken a trip on DCTA services recently? Let us know in the comment section below!
---
Sign up for Updates
"*" indicates required fields