Rider Tips
How to Eat Healthy While Riding Public Transit
March 7, 2017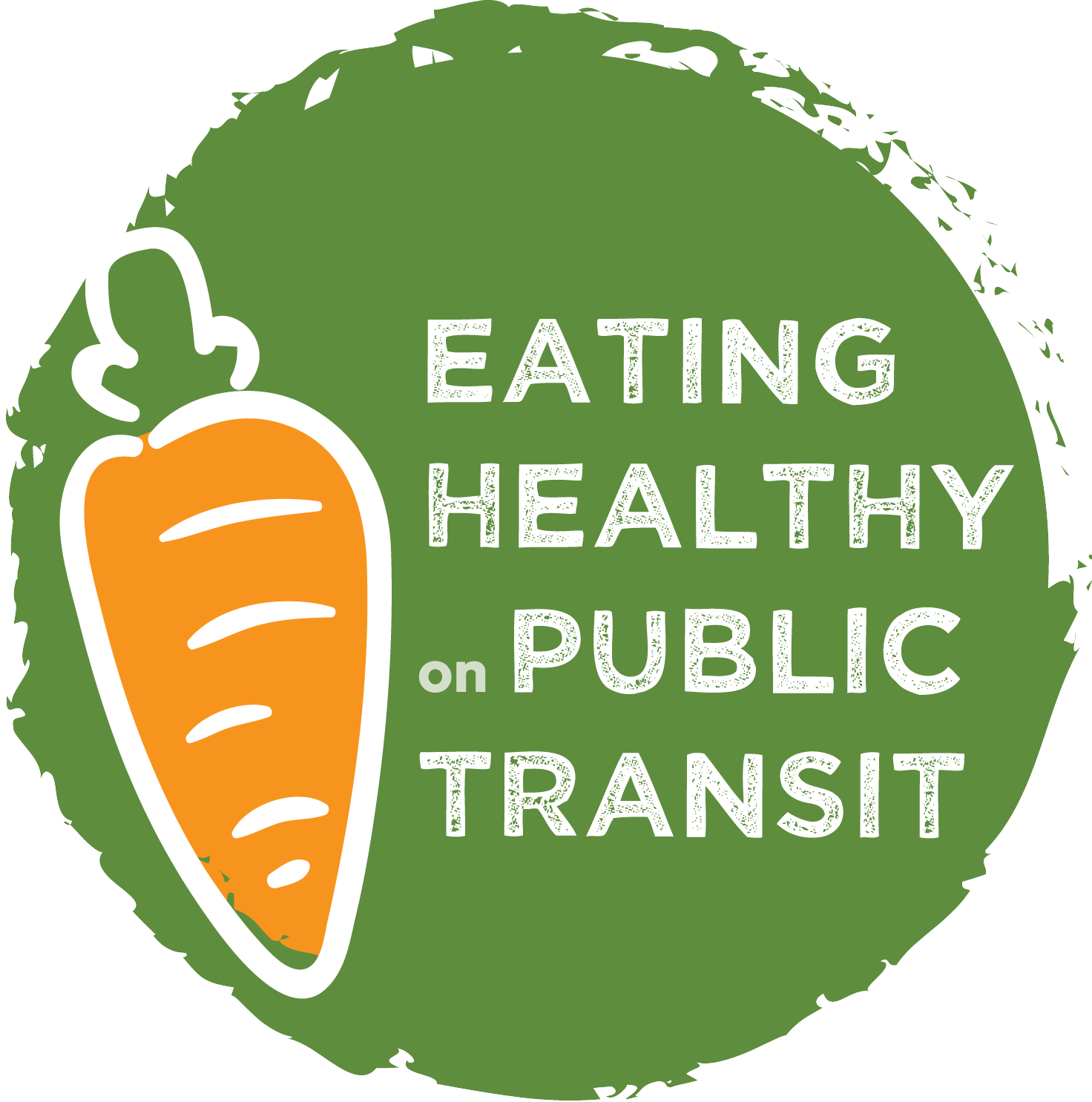 Everyone knows the struggle is real when it comes to eating healthy on the go, especially when you're commuting via public transit! We're all so busy with our lives that it's hard to take time to plan out food options that are healthy and will keep us properly fueled throughout the day. Remember this dreaded rule of thumb – longer commute times can lead to poor food choices. (Don't believe us? Check out this study published in the American Journal of Preventive Medicine comparing long commutes to bad health here).
In observance of National Nutrition Month, we've complied some easy tips for eating healthy while you ride public transit to help you fight the bulge during your commute:
Remember Your Healthy Snack Pack
It's important to have healthy snacks on hand during your commute because it's easy to go from feeling OK to all of a sudden being "hangry!" Please remember that food must be in a spill-proof container when riding the A-train and bus, and must be medically necessary. Below are some healthy snack ideas for your next A-train or bus commute:
Protein Power – choose edamame, roasted chickpeas, and turkey roll ups
Gluten Free – rice crackers, almonds, and air-popped popcorn
Vegan – raw veggies, fresh fruit and kale or zucchini chips
Always Bring Your H20
During your commuter, the last thing you want is to be dehydrated on the bus or train on your way to work or a fun event with family and friends. Make sure to invest in a quality, spill-proof water bottle before heading out to catch your train or bus. Remember – you can drink water or other non-alcoholic beverages on DCTA vehicles as long as it's in a spill-proof container. Need some help figuring out what to type of water bottle to buy? Check out this comprehensive list of quality water bottles we found here.
Carve Out Time for Your Health
We're all so busy during the week which makes it harder to set aside time to prep our snacks and meals in advance. But it has to be done in order to take better care of our health! Our best advice is to shop for and prep your healthy on-the-go snack options before Monday (preferably on Sunday) so you can have all your items lined up and ready to go for the next week. In addition to our tips, we encourage you to visit MyFitnessPal for more meal planning help here.
We hope these tips help you stay healthy during your commute while you ride our system. If you have some additional tips about eating healthy on the go, please share them in our comments section below!
---
Sign up for Updates
"*" indicates required fields