Features and Profiles
PLAY Lewisville on Wheels Partners with DCTA
June 30, 2021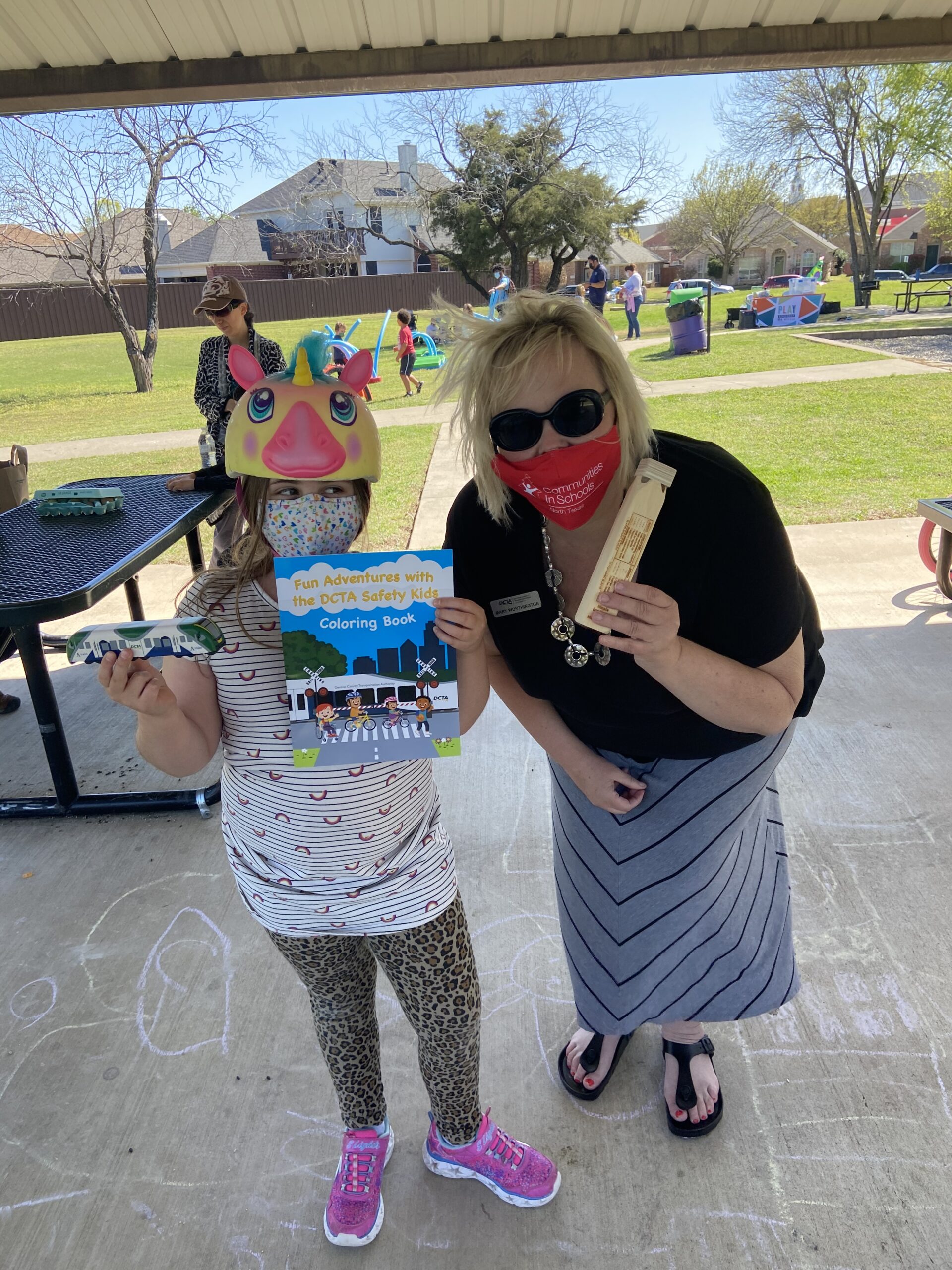 Guest blog by Henry Chica, Community Events & Outreach Specialist and Falyn Westbrook, Marketing & Outreach Supervisor
Did you know accessibility to parks, open green space and recreation programming can positively affect our mental, physical and social wellbeing?
Parks act as a bridge to unite and provide a sense of community for everyone. Communities that lack this access are often already plagued with several social and economic obstacles that segregate them from their city at large. The absence of these spaces further exacerbates this segregation.
The Lewisville Parks & Recreation Department believes having equitable access to experience parks and recreation is a basic human right and strives to eliminate the accessibility gaps within the Lewisville community.
Meet PLAY Lewisville on Wheels
PLAY Lewisville on Wheels is a mobile recreation unit created by the Lewisville Parks & Recreation Department to provide equitable access to recreation and PLAY for all residents in Lewisville. The Urban Land Institute conducted a survey and found that certain communities in Lewisville are not within a 10-minute walk to a park or open green space!
Armed with this information, we knew something had to be done to fill that void within our own programming.
The PLAY Lewisville on Wheels pilot program launched in Summer 2019 with the mission to bring PLAY to these communities. The program has increased in popularity ever since! This program is comprised of a PLAY Team that travels around to Lewisville Parks and apartment communities to provide lots of recreational games, activities and crafts for kids of all ages.
The impacts of PLAY and its partnership with DCTA
Building trust and maintaining relationships between local government, businesses and residents is crucial for the growth and prosperity of the community. This mindset is what prompted a partnership between PLAY Lewisville on Wheels and DCTA! The goal of this partnership is to inform the community on resources that are available to them through community outreach.
Recently, DCTA rolled out a bilingual safety coloring book for children that provides instruction on how to safely navigate the rail system. The PLAY Team is providing assistance with distributing the books within Lewisville Parks and apartment communities. While this may be the first step of the partnership, we are excited to see what other opportunities stem from this collaboration. View and download the coloring book below, or visit our community education webpage!
The PLAY Lewisville on Wheels program and the partnership with DCTA might not eliminate all of the equitable access gaps for Lewisville residents, however, it shows that we are stronger together. Check out PLAY Lewisville's activities calendar to learn where the PLAY Lewisville on Wheels team will be next! What do you think of this program? Would you participate? Let us know in the comment section below!
---
Sign up for Updates
"*" indicates required fields