Features and Profiles
Why I Ride DCTA – Christopher Oller
July 15, 2015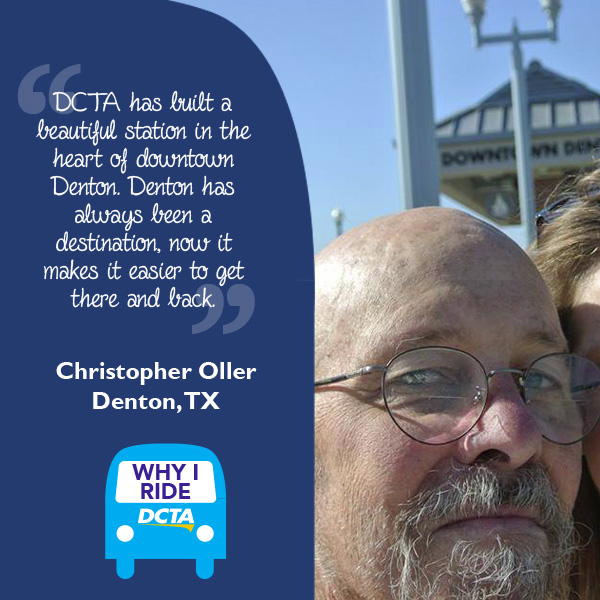 Christopher of Denton loves that the A-train has turned Denton into a destination. See what else he had to say about us:
Q: What do you enjoy most about riding DCTA?

A: DCTA has built a beautiful train and bus station in the heart of downtown Denton. Denton has always been a destination, now it makes it easier to get there and back.

Q: What are some of your favorite things to do while riding DCTA?

A: When riding the train solo, looking out the window. When riding with friends or family, chatting, laughing, and telling stories.

Q: How do you help spread the word about DCTA?

A: When I give gifts for birthdays, holidays, etc. I always include a paid A-train ticket.
Thanks for sharing with us! Why do you ride DCTA? Tell us here for a chance to win a 10-pack of regional day passes!
---
Sign up for Updates
"*" indicates required fields